Become an Award Winning Real Estate Agent!
How to Make a Good Living Selling Real Estate without Ever Prospecting Again
Make $100K to $300K Selling Real Estate.* We are so sure of our process, we guarantee your success or well pay you the difference! We have developed a completely unique real estate system that not only helps our agents easily earn over $100,000 a year but it also provides exceptional client services.
*Terms and conditions apply
What To Expect
Leads and appointments acquired for you
No cold calling
No person to person sales pitch
No prospecting to find leads
The key qualities our agents have in common:
Open to new ways of doing business
A desire to escalate income
Driven
Coachable
Possess a good work ethic
Our team does no cold-calling or traditional prospecting, but we acquire dozens of motivated, ready-to-act leads every week. We have a method in which our customers call us! Our team is highly profitable and unmatched in success, and we hope you want to be a part of it.
Watch this Video Highlight
Answer to Key Question Ideas
Have you considered a profitable career in real estate?
Do you love to meet clients, negotiate deals, work with sellers, and tour beautiful properties? You may be the perfect candidate to train as a real estate agent, and Your Home Sold Guaranteed Realty can guide you in this new endeavor. We connect you with buyers and sellers, so your job as an agent is seamless.
Advantages in a Your Home Sold Guaranteed Realty Partnership
Provide our agents with buyer and seller leads, appointments, and guidance
Target home sellers in their preferred neighborhoods
Engage your clients in our VIP buyer programs
Offer priority access to off-market houses for sale in California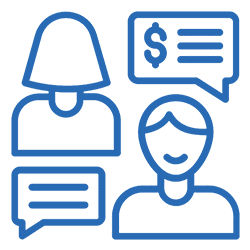 Work with local realty advisors to keep client costs down when they are buying a house
Connect with our experienced and trustworthy real estate buyers and real estate sellers to start your career as a successful real estate agent
Enjoy the benefits as a agent on our world-class team — no cold calls, no sales pitch, and no prospecting–receive leads and appointments for every client that is ready to sell a house or buy property